Event Information
Stay informed
as the games approach
Meet Jared Stancil
"They told me I couldn't do it. They told me I wasn't an athlete. I will be great one day. I will inspire you."
Jared started competing with Special Olympics at 8 and made it to State competition the last 2 years. He and his dad were #1 overall in Florida his first year and #3 overall last year. He also competes with typically developing peers in first tee, PGA, Jr. Tournaments and the PGA Drive Chip & Putt competitions. Jared has always had a natural talent in golf. Since his birth, Jared has had approximately 13 surgeries and has always been so strong. Jordan Spieth, Phil Mickelson, & Bubba Watson inspire him and Cole Tucker of the Pittsburgh Pirates is one of his Heroes! Jared also plays Special Olympics Bocce, basketball, and bowling as well as baseball for Miracle league.
Watch The Video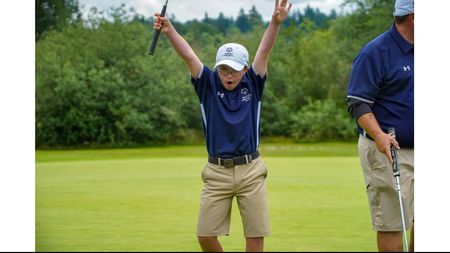 Join
The
Movement
Get involved with the 2022 USA Games

The power of acceptance and inclusion of all people.
The Heartbeat of the Games.
Support Those
That
Support Us